THIS is the reason we avoid orajel!!
1) Something to chew on:
Sophie Giraffe is a great teether for little ones. You can buy them from Amazon and there is a link to the right of this post.
Product Features
Phthalates and BPA free
Facilitate baby development
Numerous parts to chew and play safely
Made of 100% natural rubber and food paint
A frozen bagel or waffle(Be sure to watch your baby closely with these)
A Mesh Feeder with a cube or frozen breastmilk in it.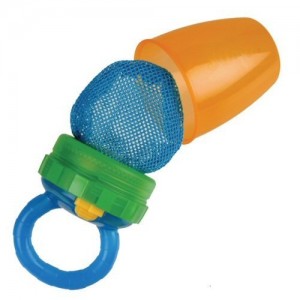 A Baltic Amber Teething Necklace or Bracelet(NOT for baby to chew on. ONLY wear)
3)Something you can give baby or rub on gums:
Humphrey's Teething tablets
And the absolute last resort if baby is miserable:
If you can think of anymore, let me know and I will add them in!!