So, I have seen on more than a few occasions where a mom it told she MUST leave, move, cover...blah, blah, blah. What I want to know is, how hard are these people looking to know that mom is nursing? I'm not sure any mom exposes her entire breast while nursing, so, what exactly is so "offensive", "scary", "horrible"?
Let's see some examples of a nursing mom:
Wow, look at all of that breast exposure!! This is terribly offensive... Really?
Oh no, I see so much...baby's head. :/
Look at all the skin being shown.
I could post and post all day and show you woman after woman that showed absolutely no skin while nursing. Nothing here is scary, offensive or anything your average kid would even begin to notice, much less an adult that isn't eyeballing you like a hawk after prey.
Now, I am going to show you moms showing more skin on purpose as they are naked for taking pictures.
Hmmm...naked and still showing less skin than accused of.
Still not a lot of boobage being shown
Oh the horror...
Wow, completely nude and still don't really see her whole breast.
This was all sparked by my outrage over

THIS

story of a mom ousted from a gym for quietly nursing in a corner because "some kids could see". Wow...because boobs with a baby attached are NOT worse than boobs falling out of a dress for no damn good reason.
We, however, all know that kids should see moms nursing in public.

HERE

is an article explaining why they should.
So, can you find the offensive boob shots, I can: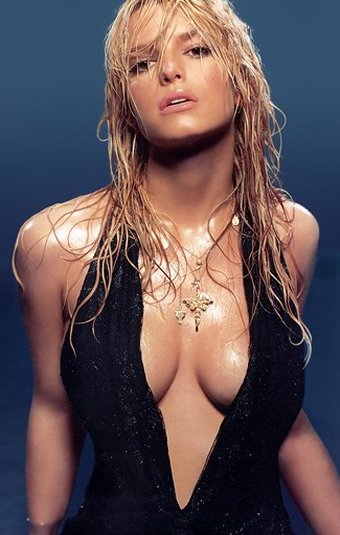 More boob shown here than on the naked lady...
Eek, way more boo here.
THAT is just gross and offensive...eew.
Now really, must we have a "boob-off" to see who shows more boob or which set I'd rather my kid see and associate breast with? Because I'm telling you now...I do NOT want my kid to come in contact with the last sets of breasts...